Regulatory Compliance
The staff at Bateman IP is well equipped to ensure your product meets all the requirements of regulatory compliance. Regulatory compliance is a company's adherence to laws, regulations, specifications, and guidelines that pertain to its business. Those who violate the regulations are often subjected to legal punishment, including federal fines. Bateman IP helps you avoid these penalties by incorporating the proper planning into your product.
Examples of Regulatory Compliance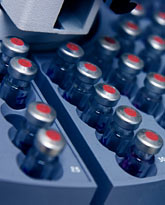 Many pharmaceutical products, biotechnological products, and medical devices are subject to regulation by the U.S. Food and Drug Administration. They also are subject to similar, foreign regulatory authorities. Exclusive marketing rights—distinct from patent rights—may protect or prohibit the marketing of such products and devices.
Companies intending to develop and market such products should consult with legal counsel and appropriate clinical research organizations (CRO) to help them understand the web of related laws and regulations.
At Bateman IP, our attorneys have experience working together with CROs to assist in the early stages of product planning and development. Likewise, our attorneys are experienced in adversarial proceedings, such as Hatch-Waxman litigation, and challenges to marketing authorizations granted by EU member countries.
Make sure your products meet the proper regulations, right off the bat!