Your message has been sent! Thank you for getting in touch with us. We will get back to you soon!
If you'd like to hear from us sooner, feel free to call our office numbers.
Salt Lake Office: (801) 533-0320
Orem Office: (801) 655-0016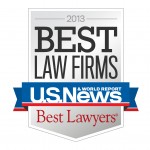 With Bateman IP Law Group, you're legal needs are in experienced hands! Bateman IP Law Group was recognized as a Tier 1 Law Firm by US News and World Report.